Crystal Healing Classes & Workshops Lincoln Ca, Ascend Healing Arts
Allow yourself to heal and ascend through crystals, meditation, vibrational medicine and healing arts.
Crystal Healing Classes & Workshops 2023

Ascend Crystal Healing Classes and Workshops will return Mid Summer 2023. All Classes are currently CLOSED.
Please feel free to contact us should you like to have us hold a private or private group class.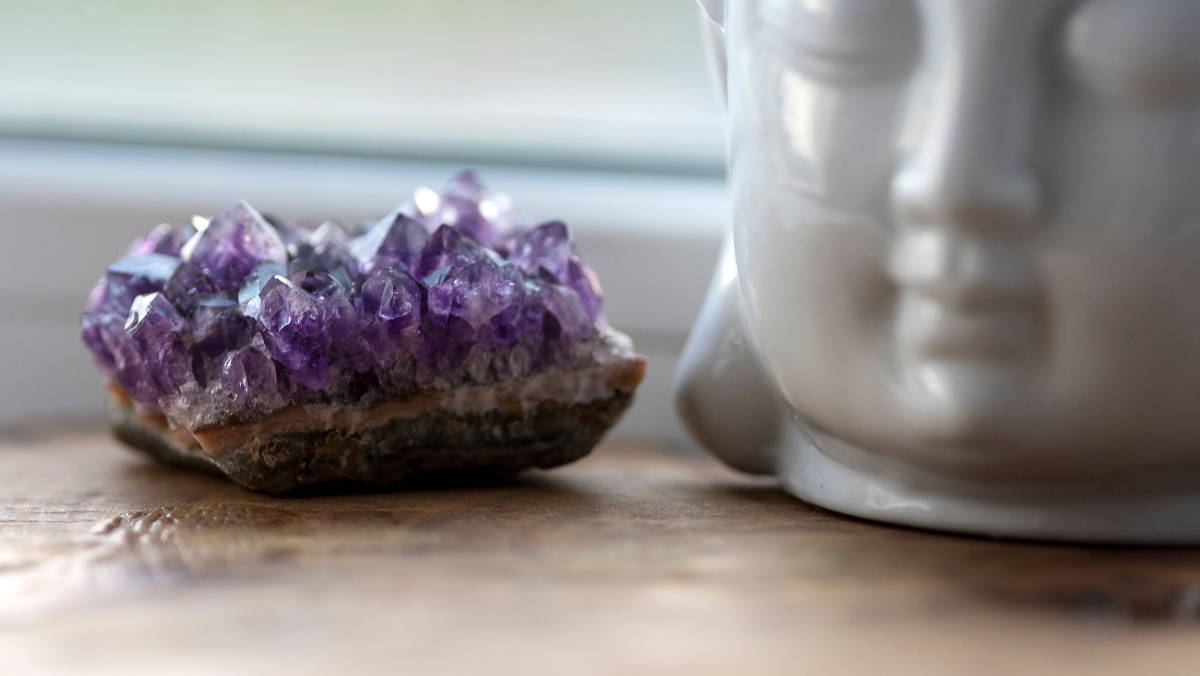 ---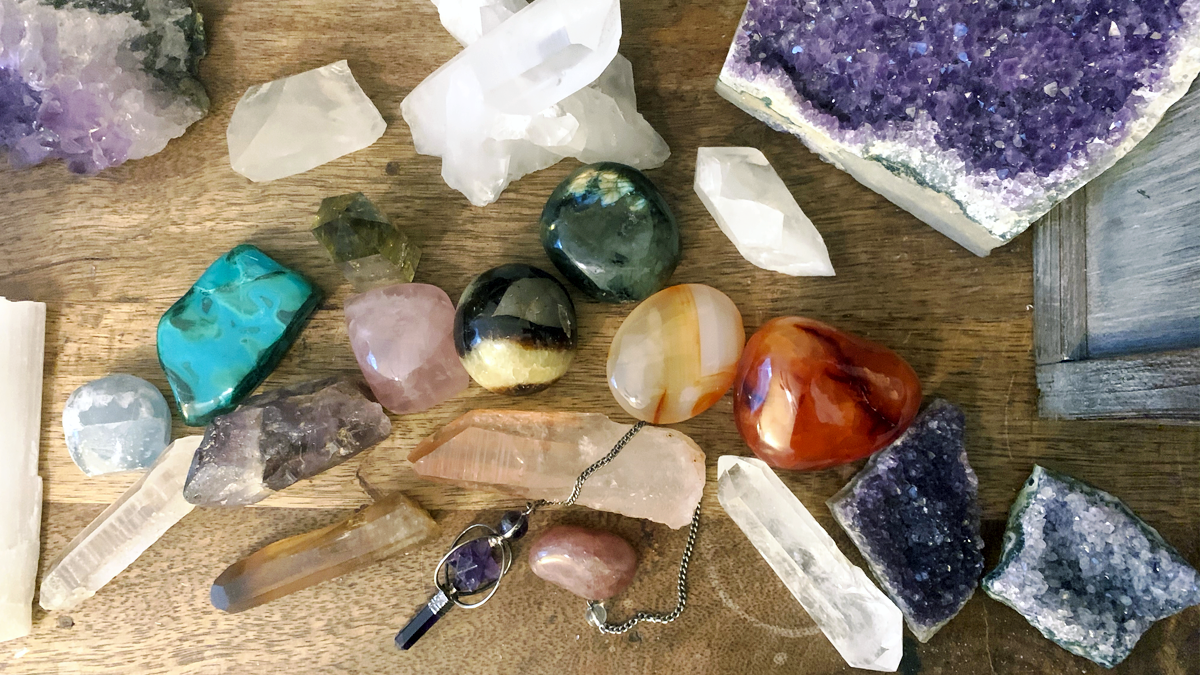 A Deep Dive into Crystals.
If you are looking to dive deeper into the study of crystals this is the class for you. This is a 7-week course covering many topics that will give you a strong background in how crystals work, how you can work with them, sensing crystal energy and better understand how you can work with them for self healing in all aspects of life. Discussion, downloads, meditation and more.
* Always check the current class schedule prior to purchasing.
---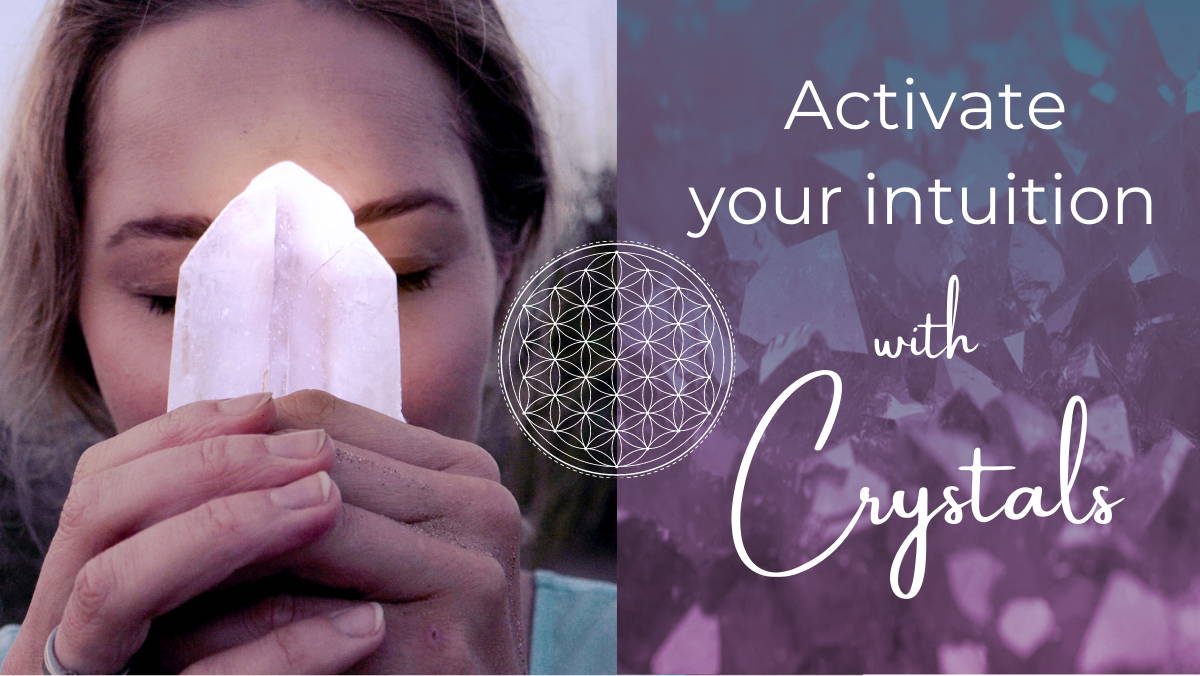 Activate Your Intuition with Crystals
Explore how adding crystals to your daily practices can activate and enhance your intuition. We will work with different crystal based on different practices and intentions and help you to truly awaken your natural soul gifts...your intuition.
Workshop includes pdfs for download, exercises, charts, group activities, guided meditation to activate your intuition and receive downloads as well as practice circle.
$25.00/class
* Always check the current class schedule prior to purchasing.
---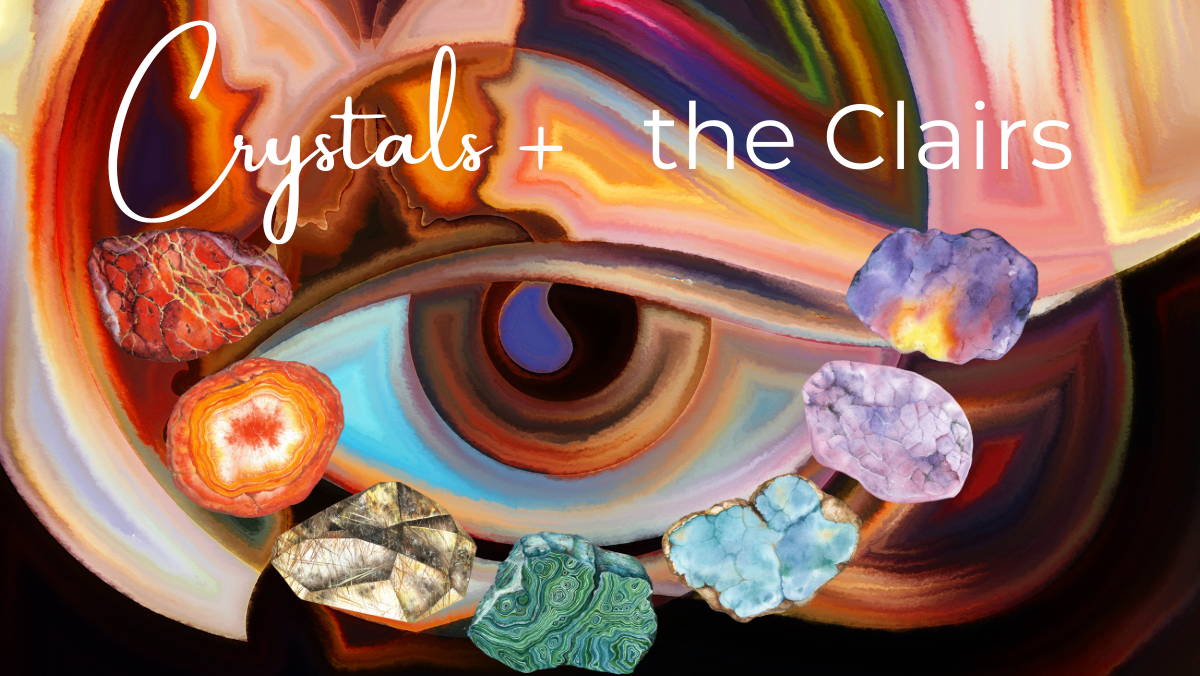 Discover which of the clairs is the most active for you and how to increase and manage all of the clairs enhancing your intuitive abilities.
In this workshop we will explore the following clairs:
Clairvoyance- "clear seeing/vision"
Clairaudience- "clear hearing"
Clairsentience- "clear feeling" (energy and emotions)
Claircognizance- "clear knowing"
Clairalience- intuitive sense of smell
Clairgustance-" intuitive sense of taste

with exercises, crystals, sound and guided meditation followed by a practice circle. PDF downloads included.
$25.
* Always check the current class schedule prior to purchasing.
---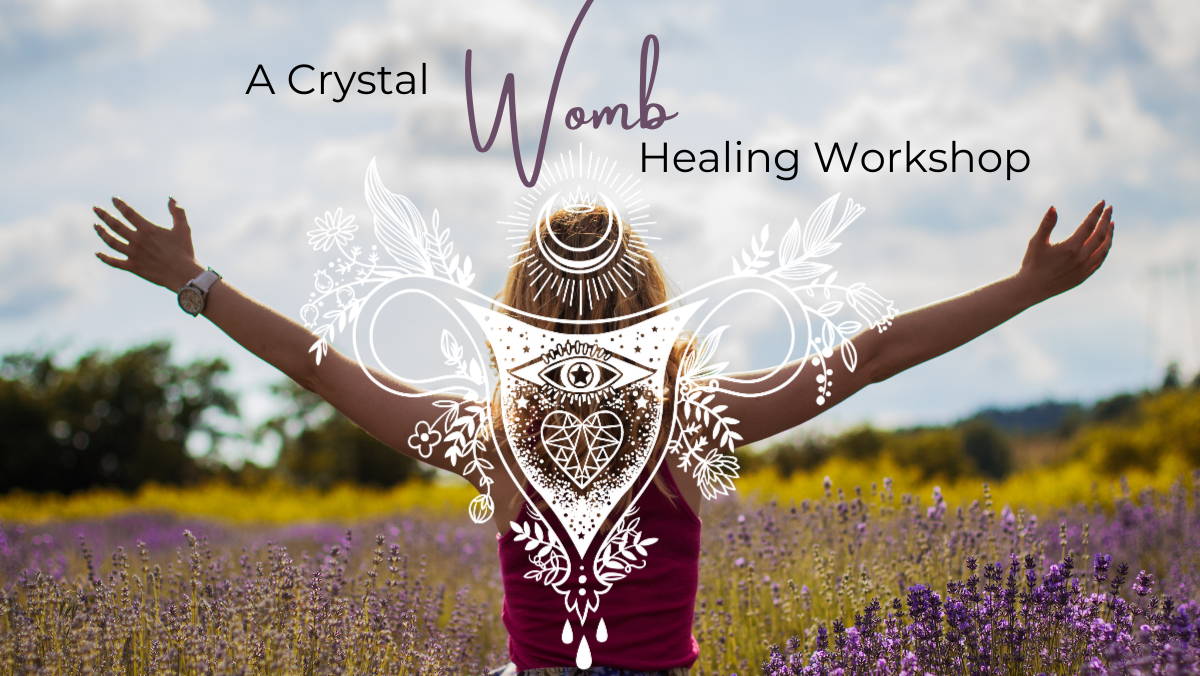 Womb Healing: A Crystal, Healing + Meditation Workshop.
Womb healing has been used for centuries by medicine women, shamans, and priestesses as a form of health care. It helps to reawaken the womb by connecting women to their true source of healing, love, creativity and sensuality and releasing that which is no longer needed. This workshop includes a guided deep dive into healing the scars that have been left behind by traumas, relationships, sexual encounters, social conditioning, divorce, self identity, and so much more. The process includes various modalities of healing like sound and vibrational medicine, crystals, herbal remedies, and reiki designed to restore the absolute truest sense of self and restores the spirit all women. Womb healing is not specific to only women who have physical womb, it's for ALL women including those who identify as women.
$25./class
* Always check the current class schedule prior to purchasing.
---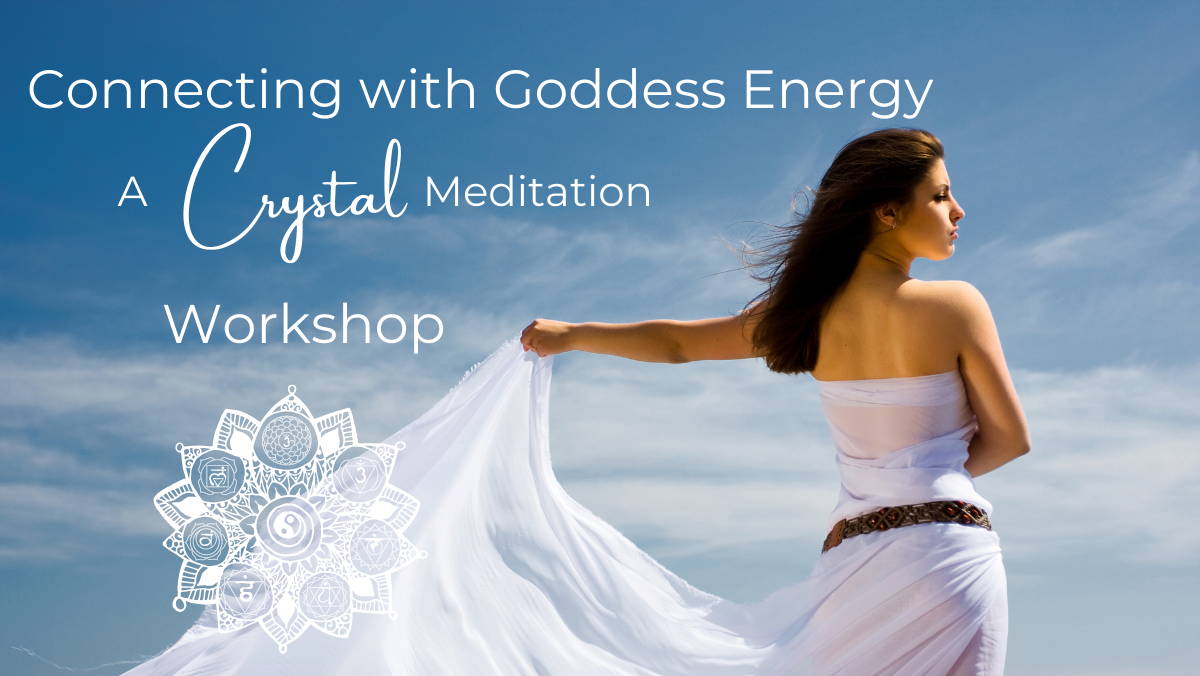 Connecting with Goddess Energy: A Crystal + Meditation Workshop
Embark on a journey to connect with Divine Goddess Energy with crystals and sound to amplify the experience.
Hands on workshop for exploring your connect to your inner Goddess.
Recommend a journal for the session.
$25./class
* Always check the current class schedule prior to purchasing.
---
Crystal Meditation + Journaling
UPDATE
This class is a combination of relaxing meditation and free-form drawing and journaling. Great for discovering the connection between self awareness and the creative process. We focus on guided meditation with music to bring you into a deeper trance like state after which we explore self discovery vision and experiences through painting. An inspirational and unique experience in self-therapy you won't forget
$15.
* Always check the current class schedule prior to purchasing.
---
Crystals + Full Moon: Releasing + Celebrating
In this class, we will go over the methods for ritual, answer questions, and go through the process of writing affirmations (or have them prepared beforehand) and going through the motions of the ritual from connecting to the energies, invoking protection, meditation, performing a crystal grid full moon releasing ceremony, movement, and more.
The class also includes a downloadable crystal grid for the Full Moon, a Chakra food chart, and a list of herbs and other items associated with the ritual. This class is a mini-workshop to take you through the paces of release during the Full moon and to learn to tackle the energies of each Full Moon before it is upon you.
$20./class
---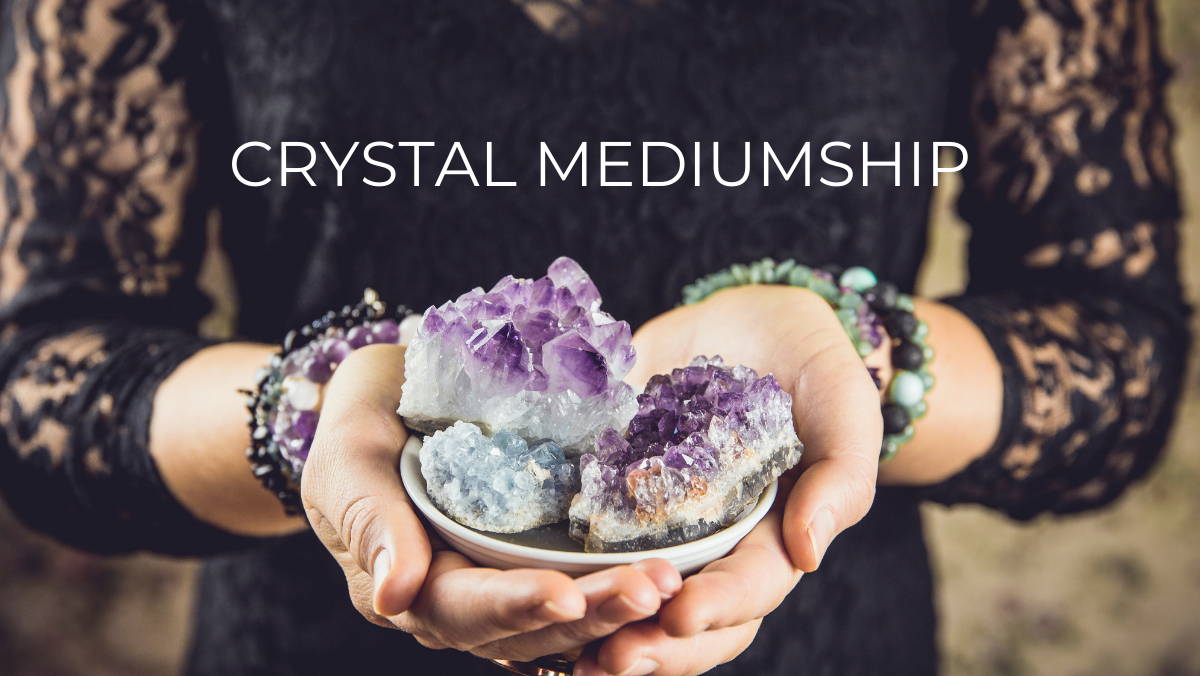 Enhance your Mediumship connection with Crystals! This class will provide insights on preparing for the Mediumship connection and enhancing it with the use of crystals specifically for Mediumship. We will discuss how to connect with the crystals, how they work, and what each crystals contribution is in your Mediumship sittings. This class is a workshop with lots of hands on activities and practice circle. Great for any level.
$25.
---
Soul Together: Group Sound, Crystal + Reiki Healing, Guided Meditation session
This class is a group guided meditation with Reiki, Crystal & Sound group healing. We take you through different stages of relaxation invoking peace and allowing your body to accept the healing. You will feel deeply relaxed, balanced and calm. A truly wonderful experience. Crystal Bowls, Tuning Forks, Bells, Crystal Grids and scent make the journey a dreamy delight.
Come in comfy clothes and bring a mat.
$25.
---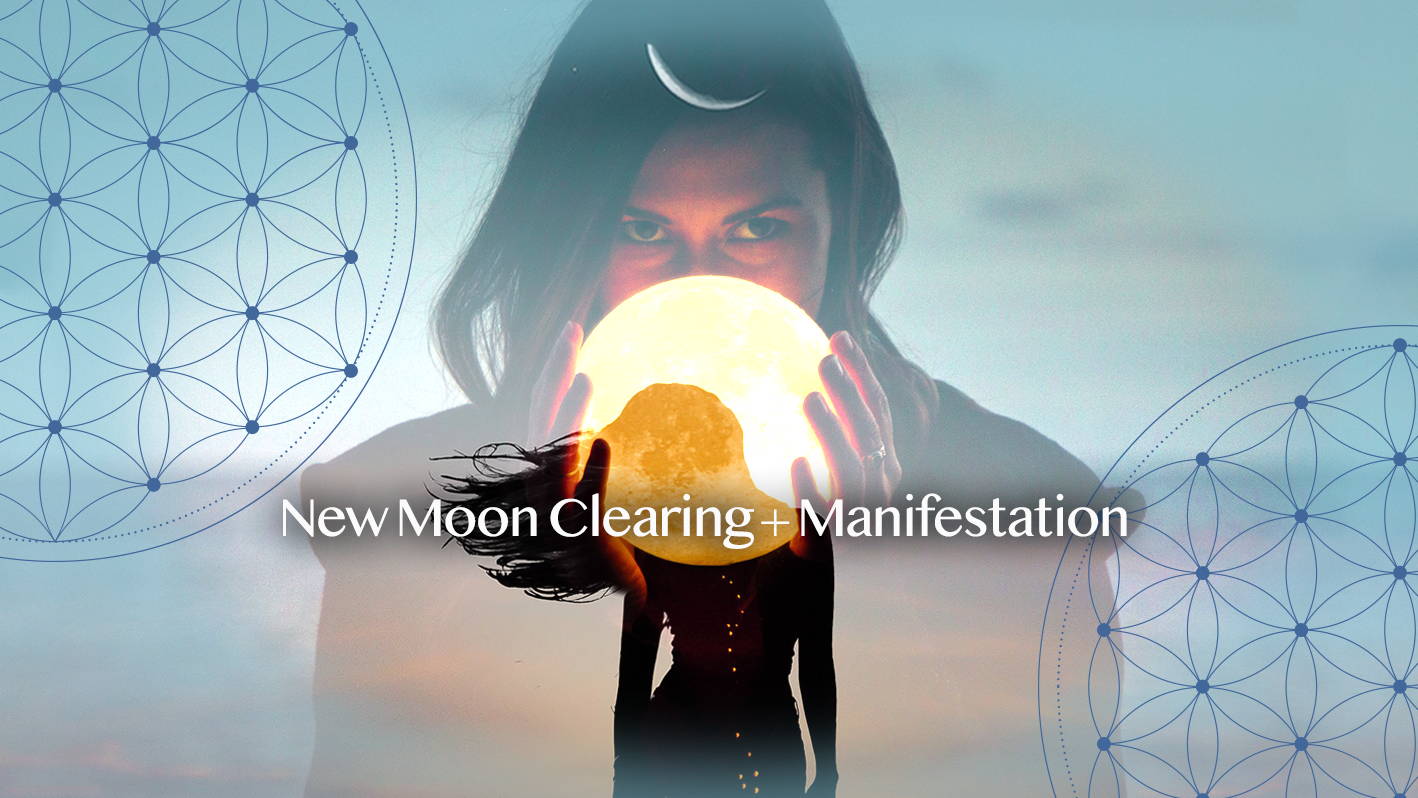 Crystals + New Moon: Intention Setting + Manifestation
The new moon is a blank page, a fresh start, a moment to turn inward and consider what we want to call into our lives and what we need to let go of. It's indeed a time for rest and reflection, new beginnings, and asking for what you want.

Enjoy an evening of connection to the source energy you feel supports you the most: guides, angels, or any other divine connection. In this Mini-Workshop/Ritual/Ceremony we explore things in your life you wish to call in and or manifest.
In this class, we will discuss aspects of cleansing yourself (food, water, bathing, herbs, elixirs) and your space for the ritual, building your altar, work on intention setting and manifestation planning for the cycle (worksheet included) building a new moon crystal grid, a crystal mediation for setting intention and manifestation and performing the ceremony/ritual. Informative and tons of fun!
$20.
---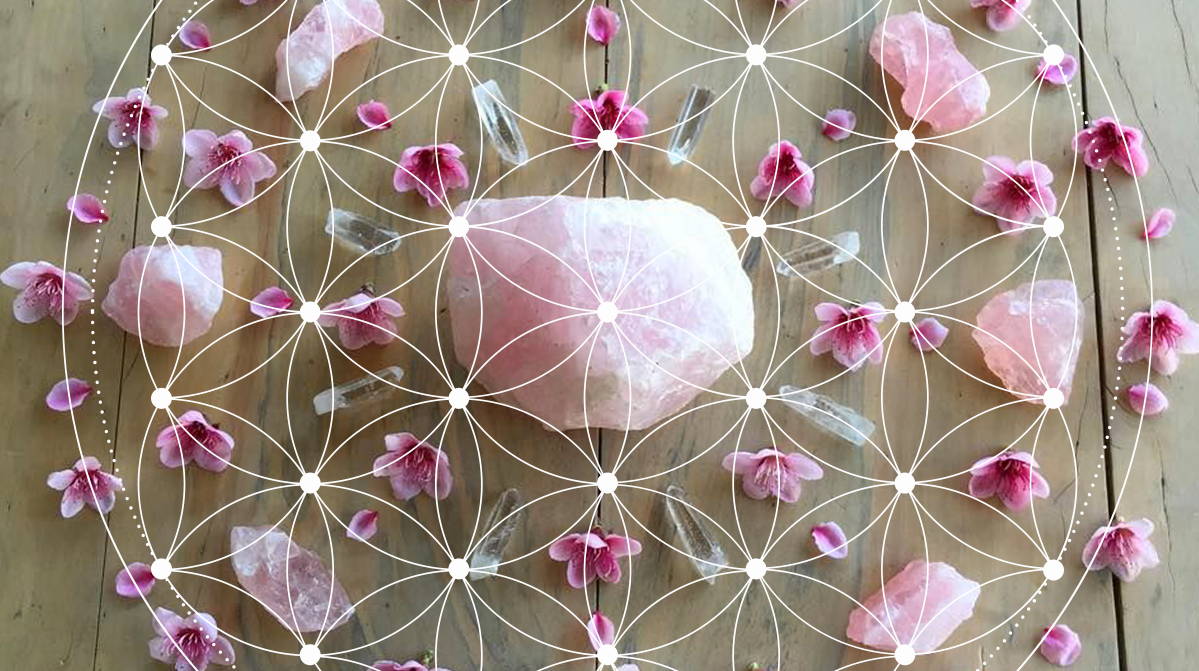 Crystal Grid Ceremony Series
Come and enjoy an evening workshop + crystal grid ceremony featuring different focus/topics each month. The first of this series is a self-love hands-on class with a crystal grid ceremony and meditation to increase the awareness within yourself of self-love and remove any energies that are no longer serving you.
There are downloads and hands-on exercises.
* You may want to bring a journal.
$15./class
* Always check the class calendar