Medallion Wire Weave Pendant, Learn to Wire Weave Roseville Ca
Ascend Jewelry & Art Classes
Medallion Wire Weave Pendant

This is available as a class (see our class schedule for dates) as well as downloadable DYI tutorial. This class/tutorial is an intermediate wire weave project.
Also available for corporate events.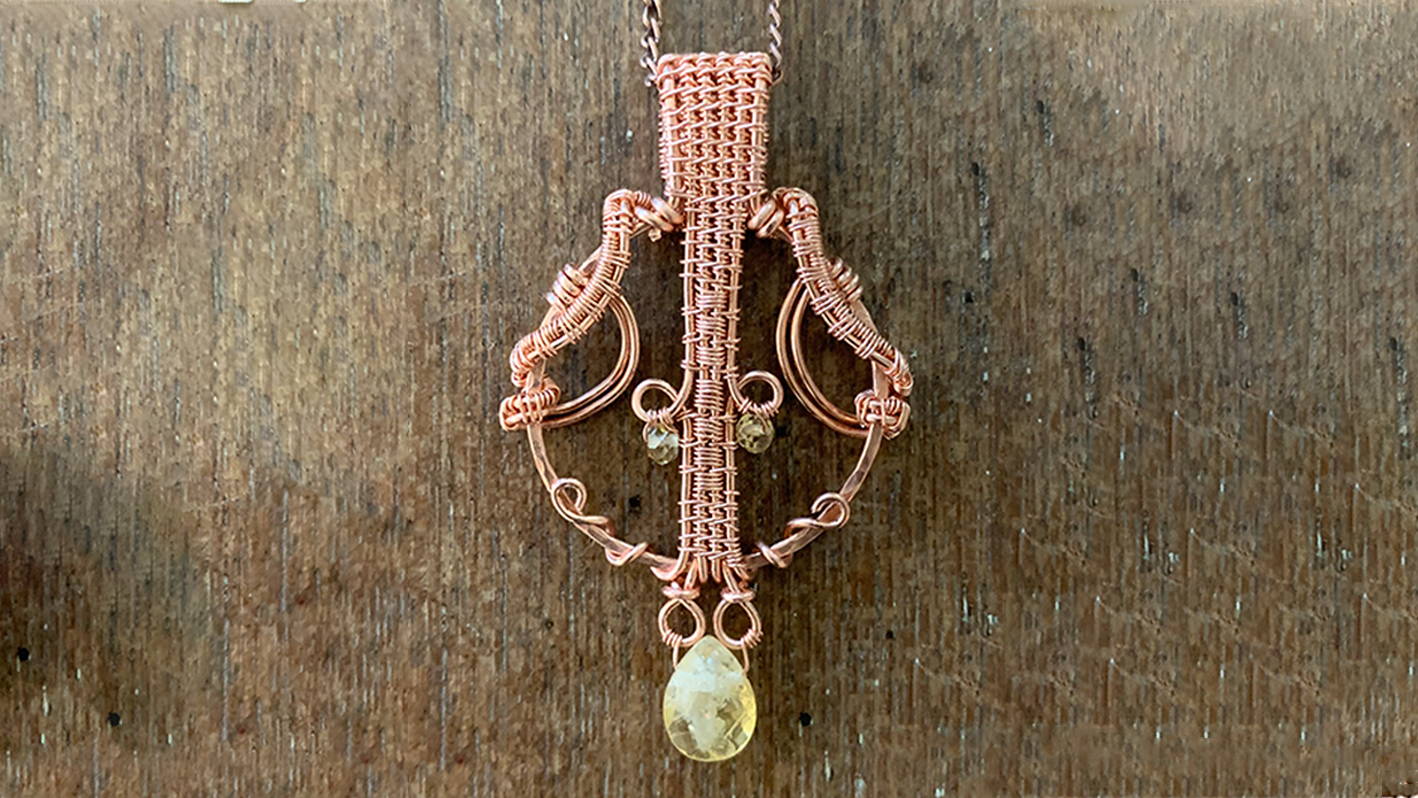 ---
Materials:
What you will need:
- One 18 gauge round wire 20 cm
- Four 20 gauge round wire 20 cm
- 28 gauge wire.
I like to put the 28 gauge wire on a Kumihimo Bobbin. Fill it up good but no worries if you have to reload it as you go. About 300 cm should do.
** Wire can be copper, silver, art wire, etc.
Tools:
Flat nose pliers
Flush cutters
Bent nose pliers
Round nose pliers
Nylon Pliers
Two 2-4 mm round or rondelle beads
One small briolette bead
25mm round form.

Optional:Hammer and hammering block * Hammering work not taught in this tutorial.